News - April 25, 2022
Steel Coated Pipework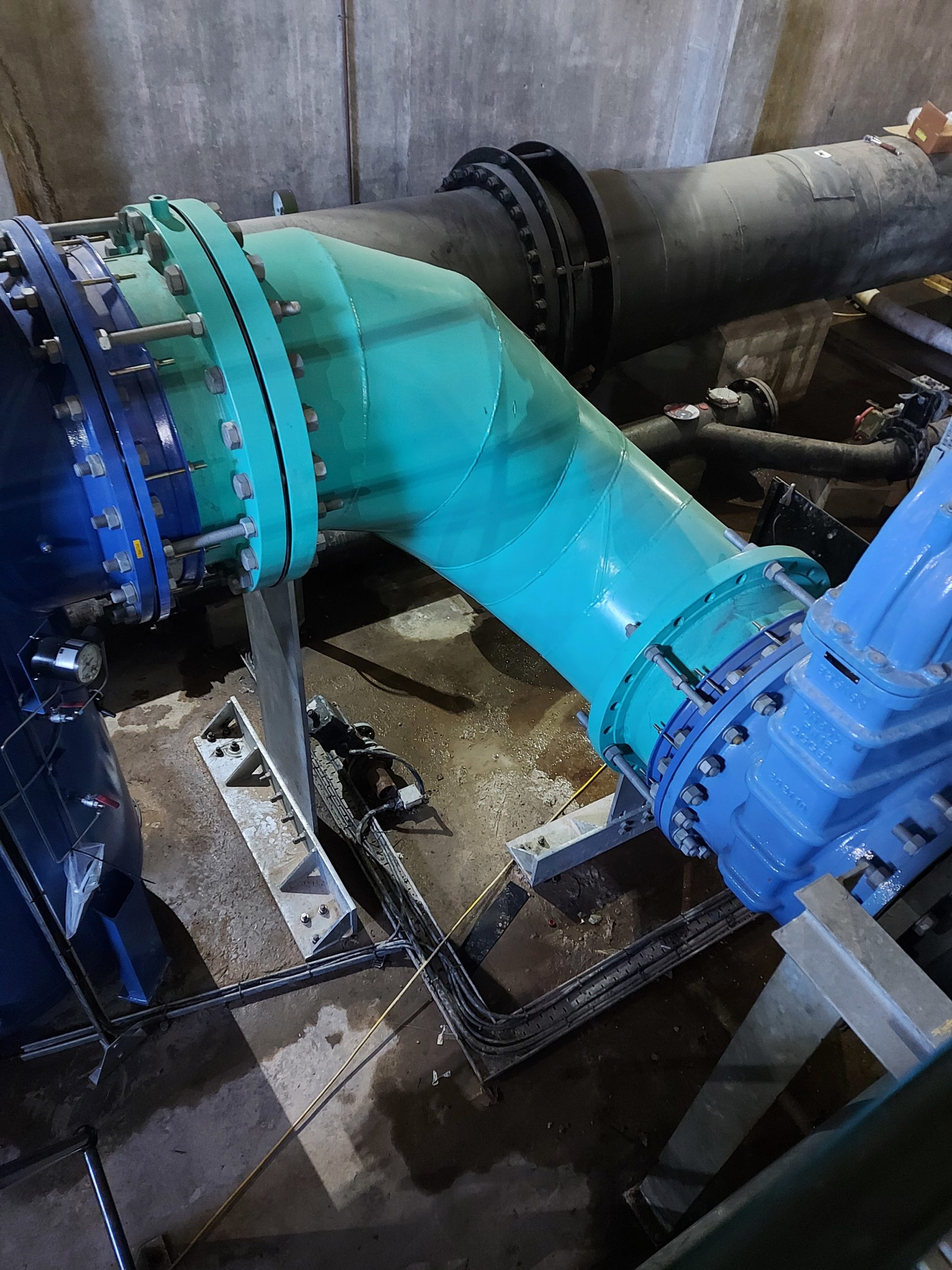 Steel coated pipework installation
A UK reservoir site project where we were asked to value engineer steel coated pipework fittings into a tight space in a pumping station. This water industry project was to supply and fabricate a range of steel coated pipework. Bespoke segmental bends, flanged spools all designed using our in house CAD software.  If you have any steel coated pipework and fittings enquiries please contact us at info@georgegreen-uk.com / 01535 603728
#pipework #fitting #bend #reducer #fabrication #welding #ukmfg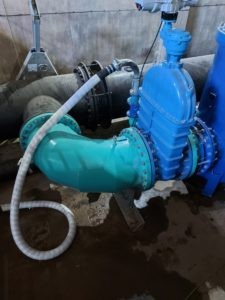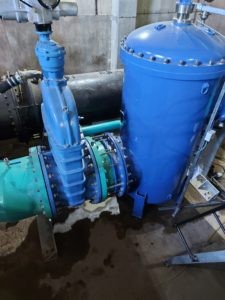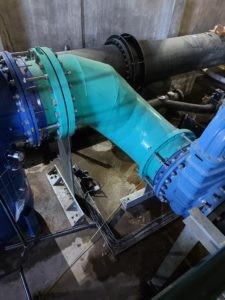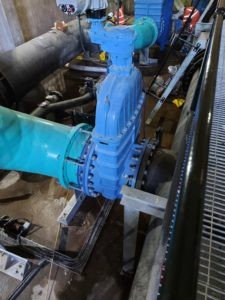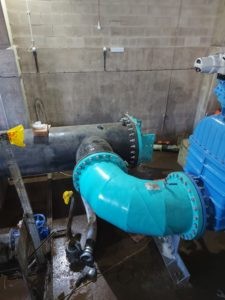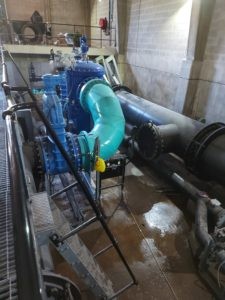 Water Projects UK – George Green (georgegreen-uk.com)
Lobster Back Bend – George Green (georgegreen-uk.com)
Steel fabricated fittings, steel frames & pipe saddles – George Green (georgegreen-uk.com)
George Green (Keighley) Ltd | Water Projects (waterprojectsonline.com)
---
We predominantly serve the water industry, supplying all aspects of work including:
Carbon or Stainless Pipework: Firstly steel rising main pipework is a core product, comprising flanged spools to customer specifications. Secondly steel water pipe fittings which includes fabricated duckfoot and lobster back bends. Thirdly we can fabricate a competitive range of bespoke tees, reducers and manifolds as an alternative to ductile iron pipework.
Bridge Scrapers: The rotating half bridge scraper installation includes, bridge, centre steel tripod, end carriage, diffuser drum and scraper assembly. The half-bridge scraper rotates about a central pivot and the outer end comprises the end carriage which carries the bridge drive and wheel assemblies.
Pressurised Storage Containers: We produce a range of pressurised storage and transport containers. And these are for the safe handling of very expensive spare parts (turbine rotors and pump impellors).
Galvanised Steelwork: Our workforce includes fully trained fabricators and coded welders. We work to the highest standards to make sure our fabricated metal products and structures meet all specified tolerances. We design, supply and install galvanised steelwork. This includes installation of steel handrails.